Contact AspiraTech – SF Bay Area, California
The AspiraTech™ Approach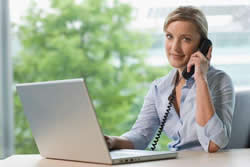 AspiraTech is an innovative business technology consulting company specializing in CRM and database development & training, system integration, website development focused on search engine optimization, and business process optimization. We are located in the San Francisco, Bay Area of California, and serve clients primarily across the US and Canada, with some European clients as well.
At AspiraTech we take your business success personally. We see our relationship with you as a collaboration for mutual success. Once we begin working together, we are confident that like so many of our clients, you will consider us a part of your team that is available on-demand yet fully committed to your company's success. We want to make your life easier and know that there are many ways technology can do so. Use the form below to contact us to start a dialogue, or if you already have a specific project in mind, Request a Price Quote to get started. Also, be sure to bookmark our weblog, What's Online, an online business technology review resource.
Contact Us
* These fields are required.